tandem bicycle 360 degree camera rig
We started modifying a gimbal that we had purchased to accommodate a tandem bicycle for the 360 degree video experience we were creating for Destination DC. Turns out we revised the concept for the actual shoot, but we had a lot of fun testing and it actually worked out pretty well after we stabilized the bounce.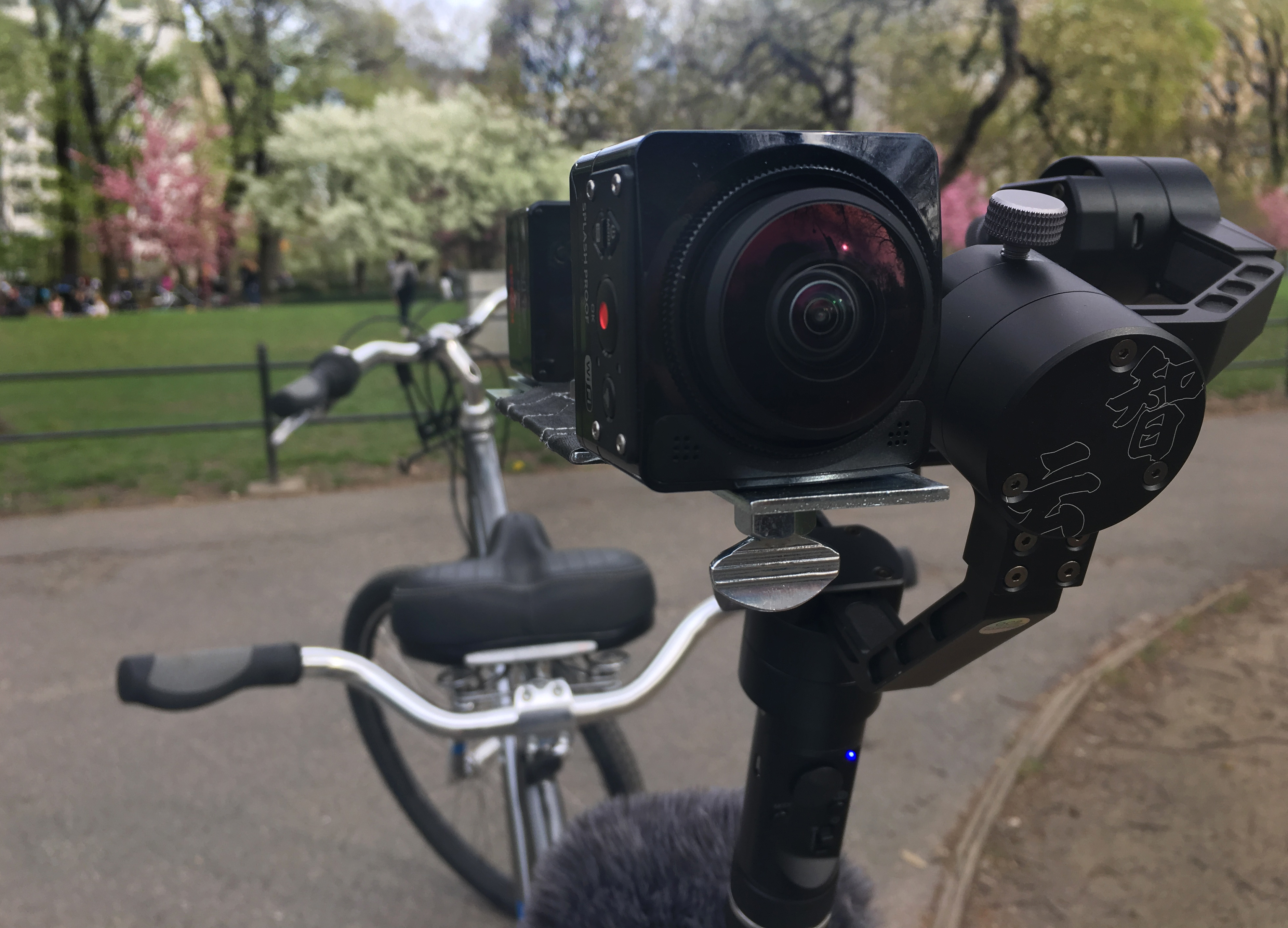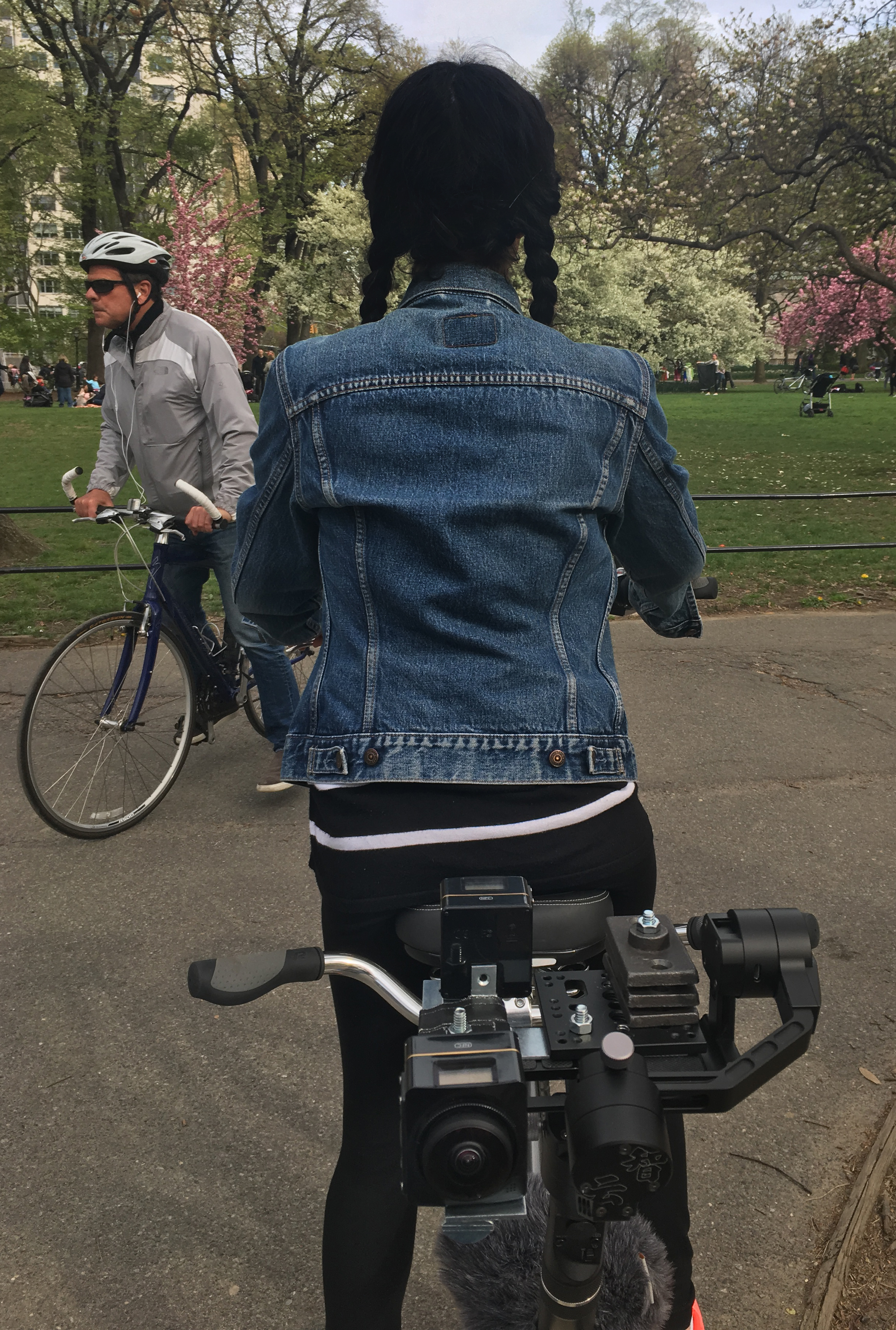 We used the Kodak PixPro360 for this test.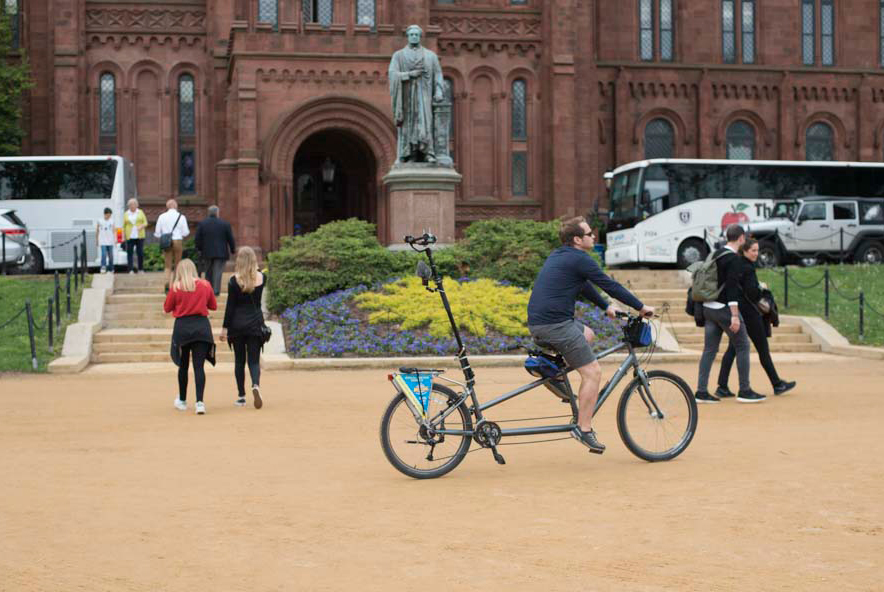 Craig testing the rig on the tandem in The Washington DC Mall outside the Smithsonian